Women: The Taboos of Talking Money

By Catherine DuPerrieu

August 11, 2017

As a female CPA, raised in a family of CPAs, financial conversation and discussion comes very naturally.  However, this isn't the case with most of my friends, acquaintances, and clients.  Money is truly a taboo topic for women.  Studies show most women are open to learning more about their finances, investing, and financial planning, but they don't want to discuss it with people they are close to.  What should they do?

It is important to reach out of your comfort zone and find a way to discuss your finances, either with a trusted family member, friend, or professional.  Don't venture alone in your journey to achieve your life goals.  You need an accountability partner. There is real fear built in to the topic, which is shown by the fact women are more comfortable talking to doctors about medical issues than they are talking to a financial professional.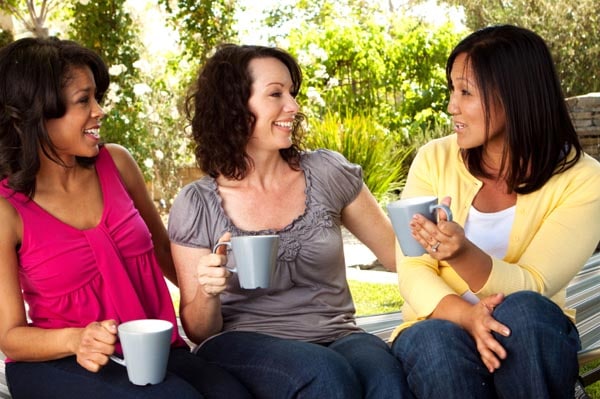 Here are some thoughts and tips for you to consider.  They should help to get the conversation started:
Be diligent about who you choose to trust. Have they made solid financial decisions for themselves?  Would you trust them to make decisions on your behalf?
Be confident about your finances. This is your life and it's your money.  Take control of both.
Speak up and be clear in what you do and don't understand. If financial jargon is confusing you (it certainly will!) ask for clarity and an explanation in terms that you understand.
Ask questions! They only way to learn more and gain confidence is to ask questions.
Be totally open and honest with those you trust. Share your opinions and fears.
If your financial situation (good or bad) seems to be beyond the scope of what you can handle, find a financial professional who can help.
Catherine DuPerrieu, CPA
About the author:
Catherine is a certified public accountant (CPA) and serves on the audit team providing financial statement and employee benefit services.  Catherine graduated from the University of Kentucky with degrees in accounting and finance.
This content is developed from sources believed to be providing accurate information. The information in this material is not intended as tax or legal advice. Please consult legal or tax professionals for specific information regarding your individual situation. The opinions expressed and material provided are for general information, and should not be considered a solicitation for the purchase or sale of any security.      
This site is published for residents of the United States only. Registered Representatives of Cetera Financial Specialists LLC may only conduct business with residents of the states and/or jurisdictions in which they are properly registered. Not all of the products and services referenced on this site may be available in every state and through every representative listed. For additional information please contact the representative(s) listed on the site, visit the Cetera Financial Specialists LLC site at www.ceterafinancialspecialists.com. Securities offered through Cetera Financial Specialists LLC (doing insurance business in CA as CFGFS Insurance Agency), member FINRA/SIPC. Advisory services offered through Cetera Investment Advisers LLC. Cetera entities are under separate ownership from any other named entity.  
Individuals affiliated with Cetera firms are either Registered Representatives who offer only brokerage services and receive transaction-based compensation (commissions), Investment Adviser Representatives who offer only investment advisory services and receive fees based on assets, or both Registered Representatives and Investment Adviser Representatives, who can offer both types of services.
Online Privacy Policy · Privacy Promise · Business Continuity · Important Disclosures · Order Routing
Links disclosure
Please Note: The information being provided is strictly as a courtesy. When you link to any of the websites provided here, you are leaving this website. We make no representation as to the completeness or accuracy of information provided at these websites. Nor is the company liable for any direct or indirect technical or system issues or any consequences arising out of your access to or your use of third-party technologies, websites, information and programs made available through this website. When you access one of these websites, you are leaving our website and assume total responsibility and risk for your use of the websites you are linking to.
Special Notice:
Effective September 1, 2018 Blythe, White & Associates, PLLC dba BlytheWhite has changed its name to Blythe CPAs, PLLC dba Blythe CPAs & Advisors.