We live in a dangerous, hyper-connected world.  With sensitive information available at your fingertips on any device, cyber-criminals are looking to exploit your personal security weaknesses.  The modern threat is real, and you should be actively defending your identity, assets, and reputation.
Unless your plan is to live "off the grid", consider the following tips to prevent a breach.
Use a Password Manager
Encrypted password managers such as LastPass or dashlane simplify your password inventory and eliminate the two most common mistakes; easy passwords and duplicate passwords.  Password managers automatically generate complex passwords for each site and store them securely.  Now you only have to remember one, very secure password (make it a strong one!).
Use a Home Shredder
Be careful not to throw sensitive information into the trash.  Use a home shredder to destroy anything that may be useful to a criminal.
Avoid Public Wi-Fi Hotspots
Be wary of free Wi-Fi in coffee shops, airports, and hotel lobbies where networks are fraught with malicious actors.  Never use public Wi-Fi if you are planning to shop, log in to your financial institution, or access confidential information.
Regularly monitor your credit reports and transaction history
Review your bank and credit card statements monthly to look for fraudulent charges.  Review your credit reports regularly, at least twice per year.  Many banks and websites are beginning to offer free credit monitoring services, such as Mint.com.  These services have no negative effect on your score.  Anyone may obtain a free report once a year from each of the three reporting agencies from this federally authorized website:  AnnualCreditReport.com
Control your Social Media Privacy Settings
Be careful about what you share, and who can view your information.  Facebook, Instagram, Twitter, and other social media sites provide tools to limit your exposure to the public.  Social media activity is a valuable tool cyber-criminals use to impersonate you and gain unauthorized access to confidential data.
Are you a victim of cyber-crime?  The Federal Trade Commission has a great website to help you develop a recovery plan.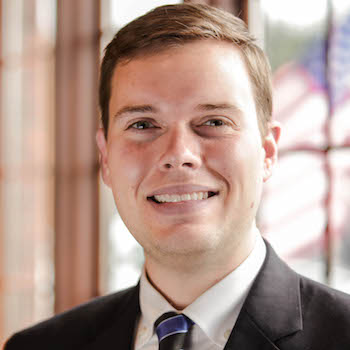 Andrew DuPerrieu
Financial Advisor
About the Author:
Andrew serves as a Financial Advisor providing wealth management, consulting, and investment services and solutions to existing and prospective clients. Andrew is a graduate of the University of Kentucky with a major in Finance and a minor in Economics. Prior to joining Blythe CPAs and Advisors, Andrew spent several years as a commercial lender with US Bank.
Andrew is an active member in his community and church. He currently serves on the Salvation Army of Paducah Advisory Board and the St. Thomas More Parish Council. Andrew is an alumnus of Leadership Paducah Class #29 and is a member of the Paducah Singers.