Coordinating Your Entire Financial Picture

By Andrew DuPerrieu

February 28, 2017

People often view financial advice through a single lens, as investment advice. However, there's a big difference between simply managing your investment portfolio (one aspect of your overall finances) and an all-inclusive approach to coordinating your financial picture. A qualified financial advisor should provide critical planning services and advice across your financial life to create alignment between your various strategies. And that can make the difference between remaining on track and falling short of your financial objectives or timeline.

Below are just 10 of the many ways we can help you move closer to your financial goals:
1.  Formalizing, prioritizing, and documenting your goals
2.  Coordinating your investment, insurance, tax, retirement, and estate planning strategies
3.  Reviewing and adjusting strategies to maintain alignment with your goals over time
4.  Proactively managing risk across all aspects of your financial life
5.  Measuring and reporting progress against your goals
6.  Monitoring changes in your life and family situation and recommending adjustments to your strategies as needed
7.  Remaining up-to-date on economic, tax, and financial market changes and legislation
8.  Developing tax-advantaged wealth transition strategies for retirement and estate planning
9.  Serving as a single point of contact to coordinate services and experience across multiple disciplines, such as mortgage services, insurance, employee benefits, trust services, business succession planning, etc.
10.  Working with your tax and legal advisors to coordinate and implement advice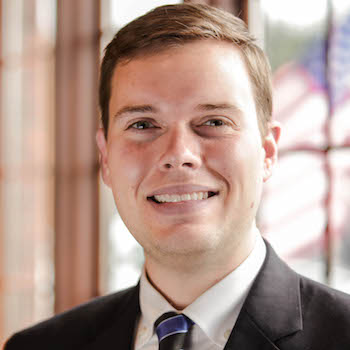 Andrew DuPerrieu
Financial Advisor
About the Author:
Andrew is a Financial Advisor with Blythe Investment Advisors. He is passionate about working alongside clients, providing custom and highly personalized services based on each clients unique needs and expectations. He is committed to coaching, supporting, and educating clients to achieve their financial goals.
This content is developed from sources believed to be providing accurate information. The information in this material is not intended as tax or legal advice. Please consult legal or tax professionals for specific information regarding your individual situation. The opinions expressed and material provided are for general information, and should not be considered a solicitation for the purchase or sale of any security.      
This site is published for residents of the United States only. Registered Representatives of Cetera Financial Specialists LLC may only conduct business with residents of the states and/or jurisdictions in which they are properly registered. Not all of the products and services referenced on this site may be available in every state and through every representative listed. For additional information please contact the representative(s) listed on the site, visit the Cetera Financial Specialists LLC site at www.ceterafinancialspecialists.com. Securities offered through Cetera Financial Specialists LLC (doing insurance business in CA as CFGFS Insurance Agency), member FINRA/SIPC. Advisory services offered through Cetera Investment Advisers LLC. Cetera entities are under separate ownership from any other named entity.  
Individuals affiliated with Cetera firms are either Registered Representatives who offer only brokerage services and receive transaction-based compensation (commissions), Investment Adviser Representatives who offer only investment advisory services and receive fees based on assets, or both Registered Representatives and Investment Adviser Representatives, who can offer both types of services.
Online Privacy Policy · Privacy Promise · Business Continuity · Important Disclosures · Order Routing
Links disclosure
Please Note: The information being provided is strictly as a courtesy. When you link to any of the websites provided here, you are leaving this website. We make no representation as to the completeness or accuracy of information provided at these websites. Nor is the company liable for any direct or indirect technical or system issues or any consequences arising out of your access to or your use of third-party technologies, websites, information and programs made available through this website. When you access one of these websites, you are leaving our website and assume total responsibility and risk for your use of the websites you are linking to.
Special Notice:
Effective September 1, 2018 Blythe, White & Associates, PLLC dba BlytheWhite has changed its name to Blythe CPAs, PLLC dba Blythe CPAs & Advisors.